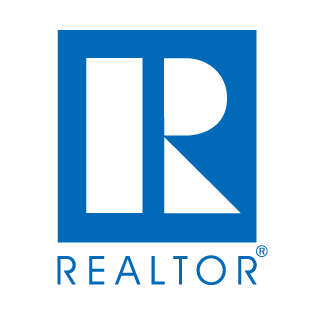 In light of the surprising, or not so surprisingly low pending sales data released by the National Association of Realtors today, I thought it might be a good time to comment on the current status of the real estate market.
With the data today showing a 33.7% year over year decline and a 21.8% month over month decline in pending home sales, one could easily and not incorrectly conclude that the real estate market sits atop a precipice of a potentially catastrophic declining value.  And since the pending data may still reflect activity from pre-lockdown early March, the sales numbers carry the potential to be even uglier next month.  The question most people are asking is, "What's next?"  Well next is more crummy data, but bad data doesn't necessarily portend to a significant drop in real estate values, or does it?
While it is true that the number of new contracts and escrows dropping nearly 40% cannot be viewed as anything but bad especially if you're a Realtor, there are underlying reasons that the market may prove to be more resilient and resist market pressure to collapse (Reach Out to Tim Here).  Take for example the surprising new home sales data which reported yesterday that sales were actually up month over month by .6%.  And while this still reflects a 6% decline year over year, one has to wonder if sales are up even a little, why are they up?  To answer this mystery, you only have to look at the available resale inventory to understand, supply is anemic and therefore, new homes are one of the places a buyer can find a selection with which to purchase.  But why is supply anemic if sales are off?  Why aren't prices plummeting?  Why isn't inventory ballooning if demand has dropped so much?
If you're a glass a half full kind of person, I guess, the easiest answer is that people just aren't panicking.  Sellers, most of whom are sitting on a mountain of equity, aren't approaching selling with a "cut and run" attitude and instead have an expectation that the economy is going to bounce back pretty quickly once everyone reopens.  All you need to do is look at the stock market to understand that they are not alone in this belief. Clearly Wall Street feels the same way since the stock market has remained incredibly buoyant in light of nearly 40 million people out of work and an expected 2nd quarter decline in GDP in excess of 8% and perhaps an even higher decline in the 3rd quarter.  Of course, if you are a "glass half empty" kind of person, you'll say the markets are myopic which is obvious for all of the opposite reasons I just listed.
To understand the real estate component of this discussion, you need to consider the effect that short supply has on the existing pool of buyers.  That is, there's very little available active for sale home inventory for these buyers to purchase, so they have to behave like it's still a seller's market.  This of course explains the bump up in new home sales, as I've suggested (Search for Homes Here). Moreover, if you extrapolate from that data that demand is somehow still exceeding supply, then naturally you'd conclude prices must remain firm in spite of an economic slowdown.  What this doesn't explain however, is why if we are in an economic collapse, there are any buyers other than bottom feeders at all?  The answer here may surprise you: Not everyone is being affected by the economic downturn in the same way.
Without going into a big long thing about economic inequality, let me just say that for many, the only real impact the virus lockdown is that they are working from home.  Perhaps those most terribly affected by this pandemic economy are those folks in service jobs like dining and entertainment, hospitality, leisure and travel.  And while this is a huge segment of the economy, it's possible the a majority of the common workers in these industries was not and is not part of the current active buyer pool.  For those who are actively house hunting, it's been pretty difficult to find a great home and the pandemic has actually only made it worse (Visit Tim's Facebook Here).  The virus may have caused certain buyers to bail, but historically low rates have brought others in and coupled with a large number of potential sellers sitting on the sidelines not wanting to move during a pandemic or worse, wind up homeless in a pandemic, the supply of available inventory is still lower than the demand for that inventory.  Thus, prices have remained stable.
Going forward, we'll just have to wait and see.  One thing is clear however, the pandemic is compelling some buyers to accelerate their desire to own their own home as sheltering in a place in a home that isn't particularly desirable, is a great motivator.  I expect the data to continue to defy logic at least until the late fall when it should be clearer that we are either quickly bouncing back or in
for a prolonged economic struggle.  Until then, if you haven't lost your job and have been waiting to own your own home, find a good one and buy it because as Will Rogers famously said, "Buy land.  They ain't making anymore of the stuff…"